HES International B.V. is pleased to announce that its Supervisory Board has appointed Cees van Gent as Chief Executive Officer and Chairman of the Management Board, effective 15 March 2023. Cees van Gent succeeds Daan Vos, who has decided to leave HES after 3,5 years in pursuit of other opportunities.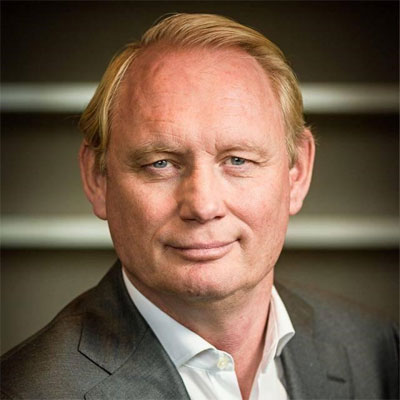 Cees van Gent brings with him over 35 years' experience and track record in buying and building, bigger and better international companies across the transport, forwarding, logistics and waste management industries. He was the CEO and Chairman of the Executive Board at international logistics group Hillebrand until March 2022, when Hillebrand was successfully sold to DP DHL. Prior to joining Hillebrand, Cees van Gent was the former Group CEO at waste management and processing company Van Gansewinkel Group and Group CEO at logistics specialist Lehnkering. During this time, Cees van Gent has also held numerous (non-executive) board and management positions at other transport and logistics, commodity trading, shipping services and oil & gas services companies.
Kunal Koya and Andrew Byatt, members of the Supervisory Board of HES International, commented: 'On behalf of the Shareholders and Supervisory Board, we would like to thank Daan for his commitment and contribution to our business since joining in 2019. At the same time, we are excited to announce the appointment of Cees van Gent who will bring significant expertise and strong leadership skills to lead HES International through the next phase of its development.'
Daan Vos commented: 'Together with so many professional team members, I have worked on HES International's position as a leading independent bulk terminals business in Europe with a focus on delivering long-term, sustainable growth. I wish everyone all the best for the future in which I am sure HES will continue to play a vital and essential role in delivering Bulk for Life.'
Cees van Gent commented: 'I am excited to be appointed as Chief Executive Officer of HES International. HES International has a strong ambition to further diversify its business – seizing opportunities from the ongoing raw materials and energy transition while strengthening its position in agricultural goods, minerals, iron ore and liquids handling. As we look to the future, I am thrilled to work with the group's employees, customers and business partners to build on the success of the business.'
The appointment of Cees van Gent obtained a positive advice from the relevant workers councils.
About HES International
Contributing to the world of tomorrow, that's what we do at HES. With 17 terminals in 6 countries at strategic located ports in Europe we are an important switch in the continuous delivery of essential building blocks for our everyday life needed to develop, sustain and improve the world around us. Our professional staff ensure that bulk commodities are safely stored, handled and processed 24/7 for customers from all corners of the globe.
We have a strong ambition to further broaden our product portfolio and also want to respond optimally to the opportunities that the energy transition offers us for products such as hydrogen, refrigerated gases and chemical recycling. In addition, we want to further strengthen our existing market position in agri, minerals and iron ore.
We want to create long-term growth and value for all our stakeholders including employees, customers, shareholders and the communities and countries in which we operate. This is underpinned by our focus on safety and our core values of integrity, respect, accountability, openness and entrepreneurialism.
HES International is headquartered in Rotterdam and has already been carefully handling bulk raw materials since 1908. Macquarie Asset Management, via Macquarie European Infrastructure Fund 5, and West Street Infrastructure Partners III, managed by the Goldman Sachs Asset Management Infrastructure business, each indirectly control 50% of the shares of HES International B.V.
For more information have a look at www.hesinternational.eu or contact Esther Erkelens (Manager Corporate Communications HES International) via e.erkelens@hesinternational.eu