Contributing to the world of tomorrow, that's what we do at HES. We are an important switch in the continuous delivery of essential building blocks for our everyday life needed to develop, sustain and improve the world around us. Our professional staff ensure that a wide variety of bulk products are safely stored and handled 24/7 for our customers from all corners of the globe. These bulk products form the basis of many products that we use regularly in all aspects of daily life. The energy from your wall socket, the car you drive or the sandwich in your lunch box: at one point, they were all bulk products. And it is highly probable that these bulk products have passed through one of our terminals.
Our strategic approach
We pursue sustainable growth through expansion of our existing sites, greenfield development and acquisitions of operational terminals, and invest heavily in growth in storage and handling for Agri & Minerals and the expansion of our liquid bulk portfolio including processing activities. We have a strong focus on adjacent business opportunities with specific focus on energy transition opportunities such as hydrogen, chemical recycling and refrigerated gasses. We want to bring about long-term growth and create value for all our stakeholders including employees, customers, shareholders and the communities and countries in which we operate. This is underpinned by our focus on safety and our core values of integrity, respect, accountability, openness and entrepreneurialism.
Our company values
Our values reflect our purpose and define what it means to work at or with HES. They are at the heart of our culture and the way we work and do business.
You can read more about our company values.

History in a nutshell
For over a century, we've been evolving and developing in line with the continuously changing needs of our customers and the challenges of the times. It all started for HES in 1887 with Royal Frans Swarttouw. As from 1908, the name HES (Haven en Scheepvaart) was introduced and we are very proud of the HES Group we are today. Even in this dynamic day and age, fuelled by ongoing changes, HES continues to have its finger on the pulse of the world around us. Integrity, respect, openness, accountability and our ever-growing entrepreneurialism make HES your partner of choice - now and in the future. HES. Bulk for life.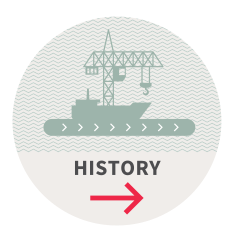 Corporate Governance
HES International has a two-tier board level, which means that management and supervision are separated.
The Management Board focuses on the day-to-day management of the company and on setting out and realizing its long-term strategy. The Supervisory Board is responsible for supervising the Management Board's performance and for advising the Management Board.
The Management Board and the Supervisory Board attach considerable importance to proper corporate governance. They endorse the view that good entrepreneurship, including transparent and ethical conduct by the Management Board and effective supervision thereof by the Supervisory Board, are essential conditions for instilling confidence among the stakeholders. At HES International, the assurances for good corporate governance are found primarily in a culture distinguished by integrity, professionalism and common decency.
Management Board
The Management Board of HES International consist of Cees van Gent and Mark van Lieshout. Throughout their careers, they have gained a wealth of relevant experience in all aspects of both the storage of dry bulk and liquid bulk and the handling and logistical operations. Together, they are responsible for the development and implementation of the corporate strategy and for running HES's business in close consultation with all stakeholders.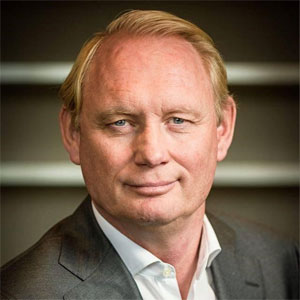 Cees van Gent (1962) | Chief Executive Officer (CEO) | Appointed in 2023
Mr van Gent has over 35 years' experience and track record in buying and building, bigger and better international companies across the transport, forwarding, logistics and waste management industries. Previously, he was the CEO and Chairman of the Executive Board at international logistics group Hillebrand until March 2022, when Hillebrand was successfully sold to DP DHL. Prior to joining Hillebrand, Mr van Gent was the former Group CEO at waste management and processing company Van Gansewinkel Group and Group CEO at logistics specialist Lehnkering. As CEO, Mr van Gent is Chairman of the Management Board. At HES, he specifically focuses on Strategy & Business Development, HR and Communications.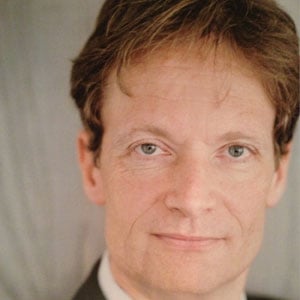 Mark van Lieshout (1963) | Chief Financial Officer (CFO) | Appointed in 2020
Mr van Lieshout has more than 15 years of experience as CFO and prior to that he has held several roles as Finance Director. He started his career with ABB, a global technology company, where he worked for 14 years. In 2003 he joined Vattenfall (Nuon) and after the unbundling in 2009 he was appointed CFO of Alliander, the largest regional energy grid operator in the Netherlands. Within the board Mr van Lieshout is responsible for Accounting & Tax, Group Control and Corporate Finance, Investments and Legal. Besides a degree in business economics, Mr van Lieshout has enjoyed educations with INSEAD and IMD.
Supervisory Board & Shareholders
Andrew Byatt (1978) | Appointed in 2022
Managing Director at Macquarie Asset Management.
Kunal Koya (1983) | Appointed in 2019
Managing Director in the Infrastructure Investment Group of Goldman Sachs.
Steven Lak (1954) | Appointed in 2019
Mr Lak has long, extensive experience in the port sector. Previously, he held Executive Board positions at the Port of Rotterdam Authority and EMO. Mr Lak holds a number of other board positions.
Martika Jonk (1959) | Appointed in 2022
Mrs. Jonk is attorney at law with CMS Amsterdam. She is a member of the Supervisory Board of N.V. Heijmans and Catharina Ziekenhuis in Eindhoven.
Shareholders
HES International is jointly held by Macquarie European Infrastructure Fund 5 and West Street Infrastructure Partners III. These investment vehicles, managed by Macquarie Asset Management and the Goldman Sachs Asset Management Infrastructure business respectively, each hold a 50 per cent equity interest. For further information, please visit www.MIRAFunds.com and https://www.gsam.com/content/gsam/us/en/institutions/strategies/explore-by-asset-class/alternatives.html