For over a century, we've been evolving and developing in line with the continuously changing needs of our customers and the challenges of the times. It all started for HES in 1887 with Royal Frans Swarttouw. As from 1908, the name HES (Haven en Scheepvaart) was introduced and we are very proud of the HES Group we are today. Even in this dynamic day and age, fuelled by ongoing changes, HES continues to have its finger on the pulse of the world around us. Integrity, respect, openness, accountability and our ever-growing entrepreneurialism make HES your partner of choice - now and in the future. HES. Bulk for life.
Founding HES 1908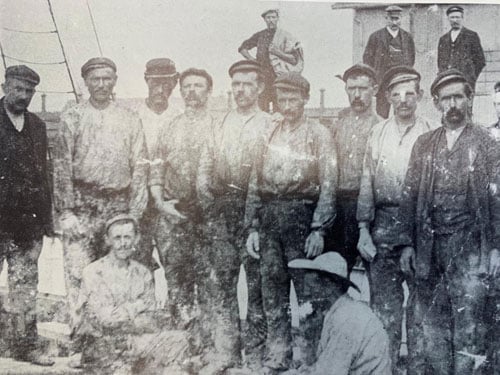 Founding of HES Beheer (Haven En Scheepvaart) in Rotterdam.
Originally specialized in the storage of dry bulk products, mainly grain through the Graan Elevator Maatschappij (GEM).
A new era begins with the expansion of the dry bulk portfolio. The present HES Humber Bulk terminal is founded.
Acquisition of Royal Frans Swarttouw, which has been active in the Port of Rotterdam since 1887 with the transshipment of mainly hard coal and industrial minerals.
Dutch stevedoring companies EMO in Rotterdam and OVET in Flushing become part of HES Beheer.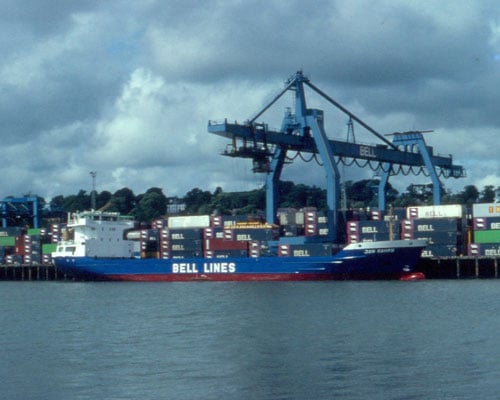 A venture into the container business with the acquisition of the Irish company Bell Lines that is quickly sold again in 1993.
Interstevedoring and OBA are acquired.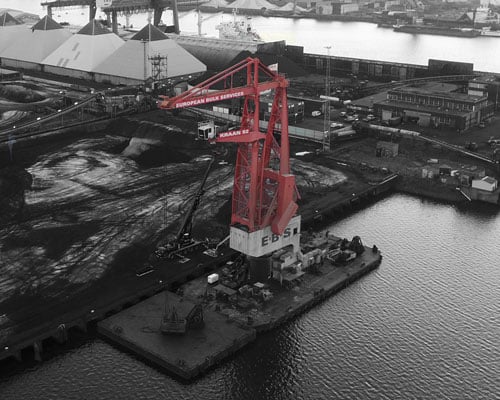 Companies GEM, Royal Frans Swarttouw and Interstevedoring merge into one company, European Bulk Services (EBS).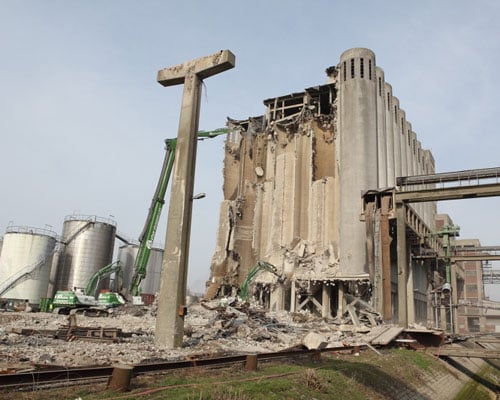 First steps are taken into the transshipment and storage of liquid bulk with the conversion of Graansilo BV to the current HES Botlek Tank Terminal.
Acquisition of a refinery in Wilhelmshaven, Germany. The refinery is converted into a 1,3 million cbm tank terminal nowadays called HES Wilhelmshaven Tank Terminal.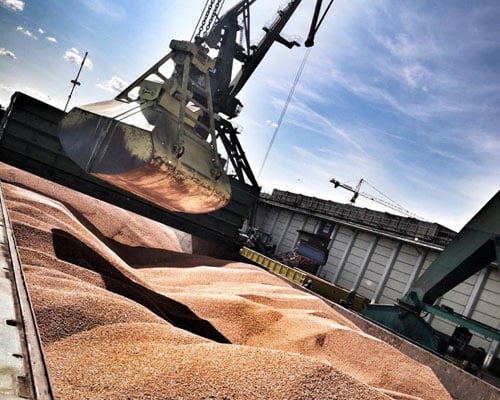 HES Beheer acquires the French group Atics Services, adding terminals in Poland (HES Gdynia Bulk Terminal), France (HES Med terminals), Germany (DHUG), Belgium (Deschieter and Somef) and America & Australia (Cita Logistics) to the group.
The listed HES Beheer is acquired by Hestya and delisted.
Company name Hestya is renamed to the current HES International.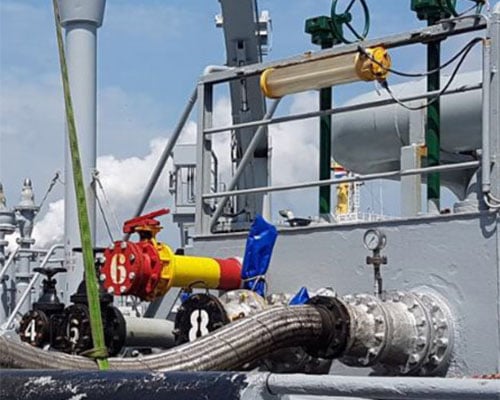 HES presents a long term strategy.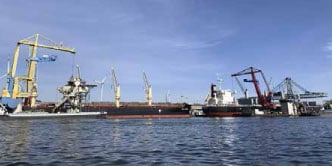 Acquisition of IGMA Bulk Terminal in Amsterdam bij OBA Group.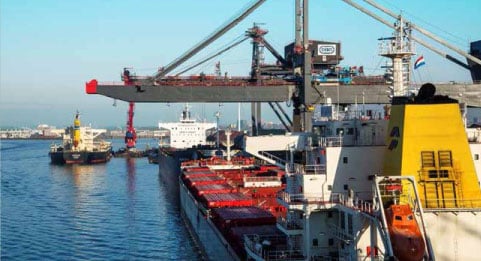 HES International acquired remaining 25% interest in OBA Group.