The Management Board of HES International is very pleased to announce that Jan de Wit has been appointed Managing Director of EMO BV, effective June 22nd 2021.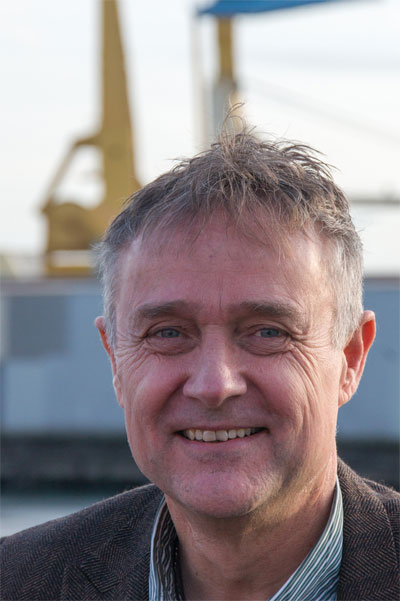 Mr. de Wit has outstanding experience including more than 30 years in the dry bulk terminals sector. Besides his current role as Managing Director at EBS, a 100% HES International company, he served as Operations Manager of EMO for many years. During the past 5 years EBS enhanced its strategic focus and just recently announced to have taken yet another multifunctional covered storage facility into operation which resulted in a total covered capacity of 700,000 cbm, supporting EBS' position as a leading provider of covered storage for dry bulk products in the Port of Rotterdam.
At EMO, we focus on further strengthening the position as one of the largest and most modern dry bulk terminals businesses in Europe. For the time being Mr. de Wit will combine both Managing Director roles at EBS and EMO.
Mr. Daan Vos, CEO of HES International, commented: "We are excited to announce the appointment of Mr De Wit to lead EMO through the next phase of its development. He will bring strong leadership skills and a wealth of experience which he has built over a long career in the dry bulk sector. Mr De Wit will work together with the EMO team and the HES International Management Board to build on EMO's position as a leading dry bulk terminals in Europe with a focus on delivering long-term, sustainable growth via extending the current product portfolio and offering client specific solutions for our customers. HES International is adjusting its product portfolio across the board which ensures that HES, as one of the largest investors in port infrastructure in North West Europe, remains the leading port infrastructure company for dry- and liquid bulk in Europe."
About HES International
Contributing to the world of tomorrow, that's what we do at HES. With 18 terminals in 6 countries at strategic located ports in Europe we are an important switch in the continuous delivery of essential building blocks for our everyday life needed to develop, sustain and improve the world around us. Our professional staff of 1,270 ensure that bulk commodities are safely stored, handled and processed 24/7 for customers from all corners of the globe.
We pursue sustainable growth through expansion of our existing sites, greenfield development and acquisitions of operational terminals, and invest heavily in growth in storage and handling for Agri & Minerals and the expansion of our liquid bulk portfolio including processing activities. We have a strong focus on adjacent business opportunities with specific focus on energy transition opportunities such as hydrogen, chemical recycling and refrigerated gasses. We want to bring about long-term growth and create value for all our stakeholders including employees, customers, shareholders and the communities and countries in which we operate. This is underpinned by our focus on safety and our core values of integrity, respect, accountability, openness and entrepreneurialism.
HES is headquartered in Rotterdam and has already been carefully handling bulk raw materials since 1908. Macquarie Infrastructure and Real Assets, via Macquarie European Infrastructure Fund 5, and West Street Infrastructure Partners III, managed by the Merchant Banking Division of Goldman Sachs, each indirectly control 50% of the shares of HES International B.V.
More information
Contact Esther Erkelens, Manager Communications e.erkelens@hesinternational.eu