HES International is pleased to announce that as of 1 January 2023 Jeroen van der Neut has been appointed as Managing Director of the new Dry Bulk division of the HES International Group. Since 2020, Jeroen van der Neut has been the Managing Director of HES Bulk Terminal Amsterdam. In this new structure, he will be responsible for all dry bulk terminals in the HES International Group which are located in Netherlands, Belgium, Germany, Poland, France and the UK.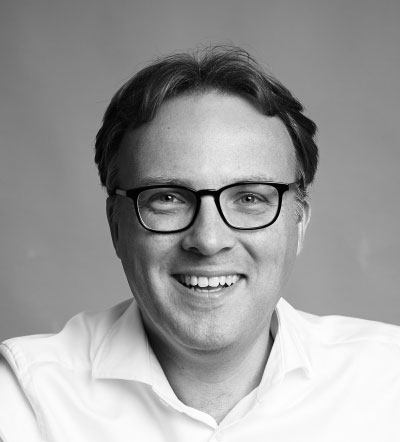 Jeroen van der Neut joined HES Bulk Terminal Amsterdam (former OBA) as interim Managing Director as from May 2020 and permanently assumed the Managing Director position as from 1 January 2022. During his presence HES Bulk Terminal Amsterdam has redefined its strategic focus, which aims to strengthen its Agri & Minerals activities as well as to develop logistic services solutions in support of bulk production processes at the terminal. As part of that strategy, HES Bulk Terminal Amsterdam acquired IGMA in 2021 and a term sheet was signed in September 2022 for the intended relocation of fertilizer producer ICL to the HES Amsterdam Bulk Terminal for the construction of a brand new and modern plant.
HES International Group has a strong ambition to further diversify the business portfolio by seizing opportunities from the ongoing energy transition and wants to further strengthen the existing market position in agri, minerals, iron ore and liquids. This will come with a strong focus on proactively generating new, more sustainable business and at the same time delivering on continuous HSSE, operational and commercial improvements. Through the Dry Bulk division a strong commercial focus will be created where available market capacity is used as optimally as possible.
Jeroen van der Neut will be at the helm of the Dry Bulk division of the HES International Group and his team will furthermore consist of Koert Kroon as Finance Director and Perry Thijssen as HR Manager. In close cooperation with the local Management Teams of the terminals they will be responsible for the further expansion and transformation of the Dry Bulk division.
About HES International
Contributing to the world of tomorrow, that's what we do at HES. With 18 terminals in 6 countries at strategic located ports in Europe we are an important switch in the continuous delivery of essential building blocks for our everyday life needed to develop, sustain and improve the world around us. Our professional staff ensure that bulk commodities are safely stored, handled and processed 24/7 for customers from all corners of the globe.
We have a strong ambition to further broaden our product portfolio and also want to respond optimally to the opportunities that the energy transition offers us for products such as hydrogen, refrigerated gases and chemical recycling. In addition, we want to further strengthen our existing market position in agri, minerals and iron ore.
We want to create long-term growth and value for all our stakeholders including employees, customers, shareholders and the communities and countries in which we operate. This is underpinned by our focus on safety and our core values of integrity, respect, accountability, openness and entrepreneurialism.
HES International is headquartered in Rotterdam and has already been carefully handling bulk raw materials since 1908. Macquarie Asset Management, via Macquarie European Infrastructure Fund 5, and West Street Infrastructure Partners III, managed by the Goldman Sachs Asset Management Infrastructure business, each indirectly control 50% of the shares of HES International B.V.
For more information have a look at www.hesinternational.eu or contact Esther Erkelens (Manager Corporate Communications HES International) via e.erkelens@hesinternational.eu