We are very pleased to announce that Jeroen van der Neut will permanently assume the Managing Director position of OBA Group B.V., a joint venture of HES International and Oxbow , effective as per January 1st 2022.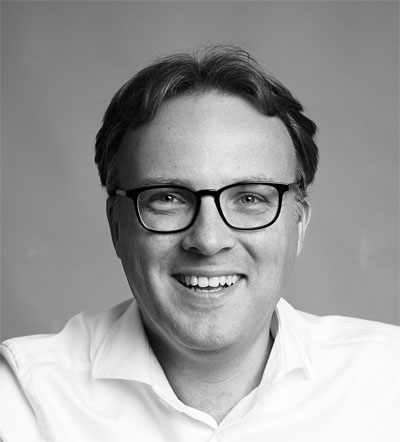 Jeroen van der Neut joined OBA as interim Managing Director as from May 2020. During this time OBA has redefined its strategic focus, which aims to strengthen its Agri & Minerals activities as well as to develop logistic services solutions in support of bulk production processes established at the OBA site. As part of that strategy, OBA therefore recently announced an agreement with Cargill regarding the purchase of IGMA Bulk Terminal in Amsterdam. This transaction will enable OBA to strengthen its agribusiness portfolio in the Port of Amsterdam.
Jeroen van der Neut is a partner at BOLD as from 2017. Before joining BOLD he worked as Country Managing Director of Grontmij (now Sweco) in Sweden.
Harry van Rietschoten, President of the Supervisory Board of OBA, commented: "We are excited to announce the appointment of Mr. Van der Neut. He will continue to work together with his team and with the support of the shareholders to build on OBA's position as a leading independent bulk terminal in Amsterdam with a focus on delivering long-term, sustainable growth."
About OBA
Contributing to the world of tomorrow, that's what we do at OBA. We are strategically situated in the Port of Amsterdam and are an important switch in the continuous delivery of essential building blocks for our everyday life needed to develop, sustain and improve the world around us. OBA serves international customers from a variety of sectors and industries, including the energy and steel sectors, the animal feed industry, chemical- and recycling industry. Our professional staff ensures that a wide variety of bulk products are safely stored and handled 24/7 with care for people, the environment and the community in which we operate. OBA is part of HES International (74.9%) and Oxbow (25.1%).
Note for editors: For more information please contact:
Jeroen van der Neut (Managing Director OBA) via:
jeroen.vanderneut@oba-bulk.nl, or by calling +31(0)20 587 3700.
Esther Erkelens (Manager Corporate Communications HES International) via:
e.erkelens@hesinternational.eu, or by calling +31(0)6 11 648605.