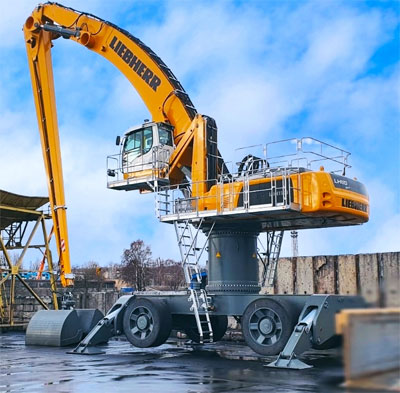 The brand-new LH 110 has been brought onboard at the terminal in Gdynia to replace less efficient machine and to assure maximum material handling performance. Liebherr 110 brings on a higher handling capacity in comparison to the previous one and it's equipped with Energy Recovery Cylinder system (ERC), reducing significantly fuel consumption, further cutting air pollution exposure, but also noise emissions.
Moreover, the hydraulic double link cab of LH 110 gives an optimum visibility upwards as well as forwards what increases safety of the operation, as a safe and comfortable access from the bottom is permitted.
We consistently strive for being most reliable in performing handling operations to provide the first choice for one-off and regular shipments of dry bulk cargo to and from Poland.